Children's Dentist
Your child's smile lightens up a room. Which is why we believe that it is so important to preserve that smile. Our Thousand Oaks children's dentist, Dr. Sharon Shamoiel, is committed to providing you and your child all the necessary tools to maintain good dental health and build dental skills that last a lifetime.
Children have unique dental and emotional needs, which can make a trip to the dentist difficult or even scary. Dr. Shamoiel, a childrens dentist in Thousand Oaks, offers preventative and other dental care specifically designed for kids' needs. Our staff has a friendly, upbeat manner that appeals to children and makes them feel right at home, and our office is designed with their comfort in mind.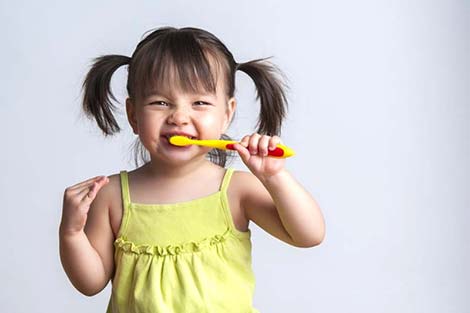 Dentist for Kids in Thousand Oaks
We emphasize prevention at each dental checkup, and our Thousand Oaks childrens dentist takes the time to demonstrate good brushing and flossing habits that can help your kids keep their smiles healthy between visits to us. At-home dental hygiene plays a big role in your child's dental health, which is why we recommend helping your child with brushing and flossing until he or she has established good hygiene habits and has the necessary motor skills to do a good job. Another important way to prevent dental disease is through routine checkups. Our childrens dentist in Thousand Oaks will look for any signs of trouble and may recommend dental sealants or fluoride applications at your child's next checkup. Fluoride helps strengthen enamel while sealants seal the fissures and crevices of the molars from the bacteria and debris that could cause cavities.
When treatments are necessary, Dr. Shamoiel will take the time to explain each procedure or treatment to put your child's mind at ease. Our goal is not just to keep your child's smile healthy but also to make him or her a partner in dental health.
We want to help instill good dental habits as early as possible and give your child the necessary tools to create a healthy smile that lasts a lifetime.
Give us a call today to find out more or to schedule your child's next appointment with Dr. Shamoiel, our Thousand Oaks dentist.