Dental Fillings
Dental fillings play an important role in general dentistry. Tooth decay is one of the most common chronic conditions in the country and affects children and adults alike. Once a cavity has formed, a dental filling is necessary to restore the function and appearance of the tooth.
Our Thousand Oaks dental fillings expert offers natural-looking tooth-colored dental fillings for a beautiful restoration.
Composites
Our expert at Sweet Tooth Dental Center uses only the most advanced treatment options and materials to restore teeth. Composite resin is a special blend of quartz and other materials that is made to look just like your own tooth. It forms a secure chemical bond with healthy tooth tissue, which eliminates the need for retention grooves that further compromise the structure and function of the tooth. This results in a stronger, tooth-friendly restoration that promotes long-term dental health.
Case Study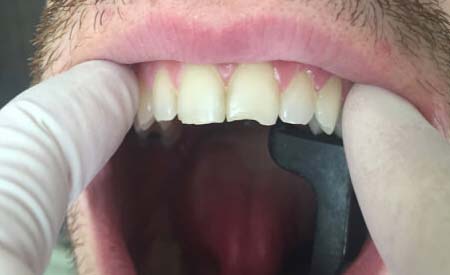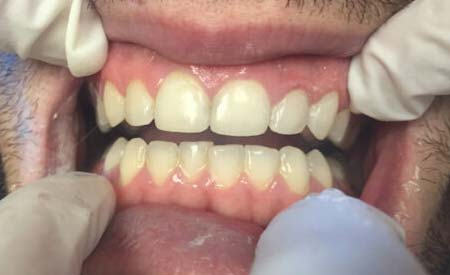 Description: Patient presented with chipped front tooth. Composite filling done was done on this patient for treatment.
Dental Fillings
Once our expert in dental fillings in Thousand Oaks places a tooth-colored filling, it will be virtually undetectable from your own tooth and will help strengthen and protect it. Another benefit of composite fillings is that they are mercury and amalgam-free. They are cosmetically more appealing and are comparable in strength and duration with traditional fillings but are free of ingredients that concern many patients and parents.
If you are a candidate for composite fillings, our experts can usually complete the procedure in a single appointment. A local anesthetic is used to numb the area, and then the decayed tissue will be removed. The filling material, which is like putty in texture, is applied in layers, shaped, and then cured with a special light.
Final adjustments are made to ensure the bite is comfortable, and then the composite is polished to match the lustrous appearance of your own tooth. Maintaining a dental filling is no more difficult than maintaining your own teeth. Brush after meals, floss daily, and visit us every six months.
Contact our office today to learn more about your restoration options or to schedule a consultation with our dentist in Thousand Oaks.
Schedule a Consultation