Cosmetic Dentist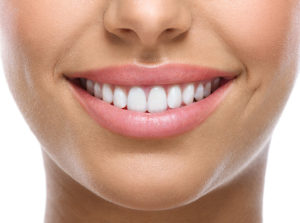 A great-looking smile is a powerful confidence booster. Dr. Sharon Shamoiel, our cosmetic dentist in Thousand Oaks, offers numerous treatment options that get dull, damaged teeth back on track.
Whether you have minor smile flaws that affect how you feel or you are struggling with more serious dental health problems, we will help.
Dental bonding
Small chips, gaps, discolorations and other minor flaws are easily and affordably corrected with dental bonding. Dental bonding is appropriate for repairing and restoring small cavities.
We use a composite resin material that is applied and cured in just an hour for a bright, healthy new smile.
Teeth whitening
Professional whitening is one of the fastest, most effective ways to brighten and transform your smile. Dr. Shamoiel, our cosmetic dentist in Thousand Oaks, uses a powerful whitening solution that lightens teeth up to eight shades in a single appointment. We offer in-office and take-home whitening treatments for your convenience.
Porcelain veneers
For a dramatic smile transformation, many of our patients choose veneers. Our cosmetic dentist has the option to use porcelain veneers to address virtually any cosmetic concern, including:
Crooked Teeth
Chipped Teeth
Worn Enamel
Fractures
Stains
Discolorations
Gaps
Most often, porcelain veneers are applied in two to three visits and last for two decades or longer. Therefore, they do not require any extensive or complicated maintenance routines.
Inlays and Onlays
Often called indirect fillings, inlays and onlays are a conservative treatment option for teeth that are severely damaged or decayed. They can restore the function and look of your tooth without the extensive preparation required by traditional porcelain crowns.
Invisible Braces
Orthodontic treatment can be essential to teeth that look, feel, and are healthy. We offer invisible braces that give you the straight teeth you want without the telltale metal that you do not want. Treatment is often completed in a year.
Contact our dental office today to learn more or to schedule an appointment with our cosmetic dentist in Thousand Oaks.