The Clear Decision – Invisalign Braces
By: Talia Ahoubim
Many individuals assume that the two objectives of braces are to straighten one's teeth and overall restore his or her smile. While these are two goals of braces, these are just a few of the functions of braces that satisfy one's cosmetic needs.
Braces do indeed correct an impressive range of cosmetic issues; yet, braces can also greatly improve both physical and health issues. When it comes to orthodontic treatment regarding braces, many individuals tend to weigh out the pros and cons between metal braces and clear braces. There are factors that go into this decision, including cost, convenience, and/or the appearance of each.
Traditional metal braces are still an option that some individuals may lean more towards, as they can be less costly. Additionally, many individuals believe that because metal braces are not removable, the time it takes to align one's teeth and close his or her gaps is faster.
These are definitely valid concerns and assumptions, however, many are now turning toward Invisalign, which is offered at our office, as they see this popular orthodontic appliance as the clear alternative to braces. When it comes down to making such a decision, it is important to know about the benefits of Invisalign, as well as why many of our patients at Sweet Tooth Dental Center choose Invisalign over metal braces offered at other offices.
What is Invisalign?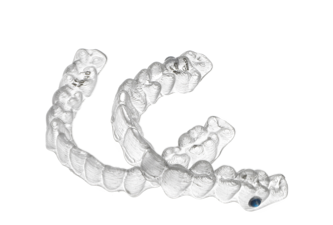 Created in 1997 by Align Technology and specifically, by Zia Chishti and Kelsey Wirth, Invisalign is an innovative method in straightening one's teeth and improving other health concerns. Invisalign appliances are created from medical-grade polyurethane resin, which accounts for the invisibility of these aligners. Invisalign is also used in conjunction to 3D digital scanning, which is another reason why these aligners represent innovation.
This orthodontic appliance is nearly invisible – hence its name – and is created from a mold of one's teeth. These aligners essentially work by very gently pushing your teeth into a certain position to directly match the aligner that was custom designed for you.
Invisalign aligners have smooth edges, and other doctors have reported that these aligners have provided greater control in the teeth straightening process. There are a series of timed and regulated movements of the teeth that are precise. Dr. Sharon has incorporated this method in his office by working with a treatment plan to move the teeth vertically and horizontally and even rotating them when needed. Many patients at Sweet Tooth Dental Center as well as other individuals who have used Invisalign have reported their satisfaction with the ability for them to remove these aligners, such as before eating and drinking.
Why You Should Consider This Option
As mentioned earlier, many individuals choose Invisalign because the aligners are both clear and removable. Both metal braces and Invisalign consists of brackets that attach to one's teeth and hold the archwire in place. What differentiates the two, is that the Invisalign brackets are clear rather than metal, which makes sense why we refer to Invisalign and other clear aligners as clear braces. Significantly, through this Invisalign treatment, you would not have what many consider to be the "metal mouth" appearance, which is associated with traditional braces. Moreover, the power of the treatment that you would get from these clear braces is the same as that of metal braces.
Next, with Invisalign, you would not need to return to our office super often; you can typically expect to return every 4 weeks. Treatment typically takes 12 months, however there are circumstances where it could take longer or shorter due to your treatment preferences. In fact, it will even be easier for you to notice and observe the treatment results at each stage of the process when you come back to our office.
With Invisalign, Dr. Sharon is able to correct teeth that are crooked, gapped, or crowded. Interestingly, Dr. Sharon also uses Invisalign to correct abnormal bite functions, which arises due to the upper and lower jaws failing to properly come together. Some individuals choose to ignore these bite problems, but it is important to correct them. This seemingly harmless cosmetic issue can actually lead to greater health complications, such as tooth loss, cavities, gum infections, and erosion of the tooth enamel. This cosmetic issue might even produce difficulties in speaking and/or eating. It is important to remember that with properly positioned teeth, a strong defense against gum infections is provided, and this is due to the gums being able to fit better around the teeth.
The Bottom Line
From the Broadway musical, Annie, we are reminded that we "are never fully dressed without a smile." Our smiles say a lot about us, and they communicate what otherwise would have been expressed verbally. If that is the case then, why not have a smile that you are proud of? After all, it is your trademark.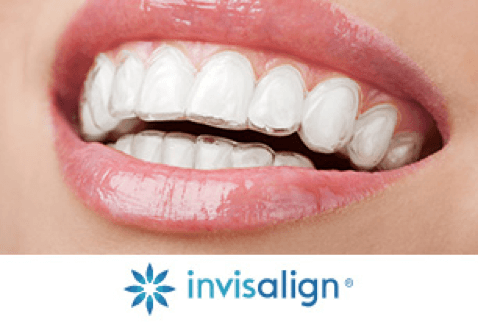 With the conveniency and easiness of Invisalign, you are sure to achieve your dream smile in no time as well as teeth that are more likely to last a lifetime!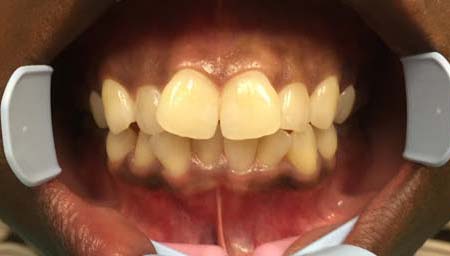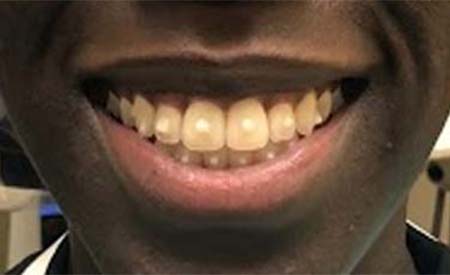 Description: Female patient presented with crooked and crowded teeth and cross-bite. To correct these, patient received a Vivera Invisalign treatment consisting of 31 trays.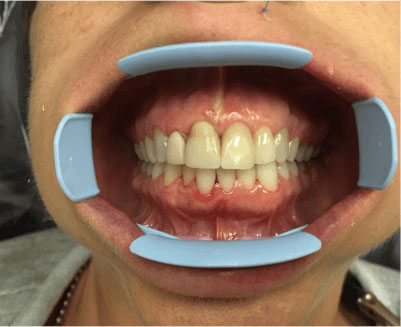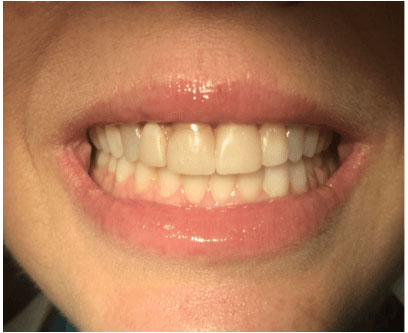 Description: Female patient received orthodontic treatment consisting of 12 trays. We achieved our goal of expanding her arches in order to give her a more rounded smile.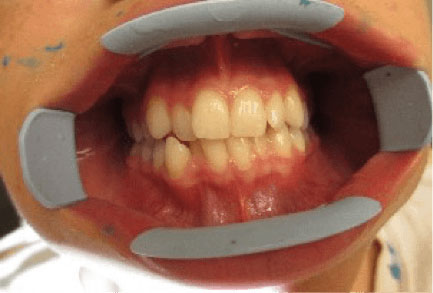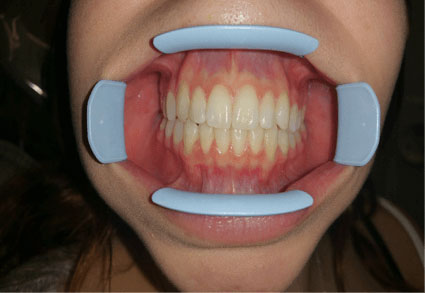 Description: Female patient presented with crowding and a narrow arch For treatment, patient wore Invisalign aligners for a year to correct this crowding and expand her arch.
Contact Sweet Tooth Dental Center and schedule a consultation with Dr. Shamoiel and see if Invisalign braces are the right fit for you.